Please note: Depending on your country and on your selected xentral package, the availability of modules and features differs - thus, the features described in this article might not be part of the xentral product you are using.
Table of Contents
---
---
The order forecast is used to display the scheduled orders and quantities: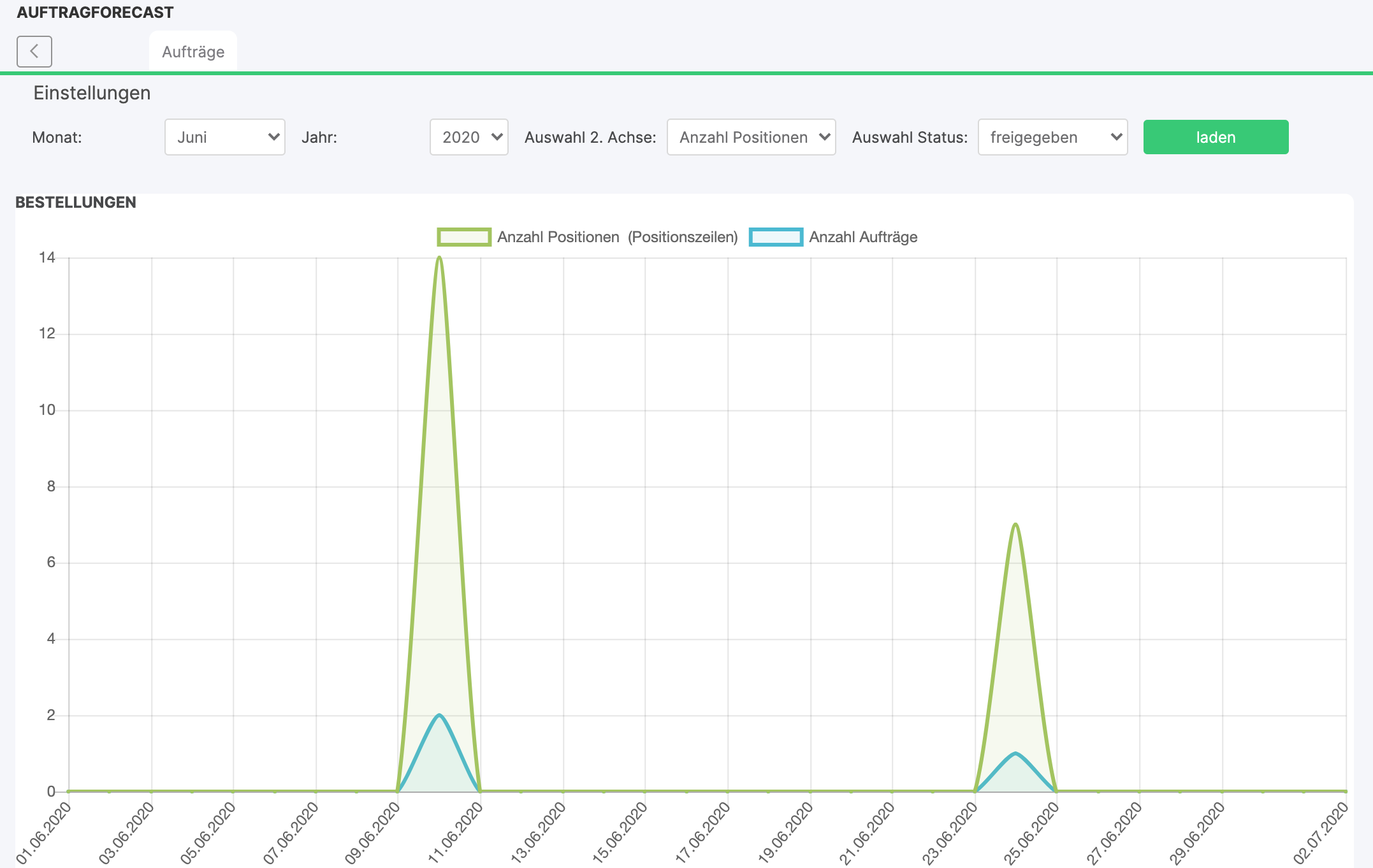 Items/quantity
In the drop-down menu of "Selection 2nd axis" the following options can be selected. which will then appear as a second curve, in addition to the curve with the number of Orders:
Total Quantity → Displays the complete quantities/quantities, i.e. the quantitative Summation of all sold pcs. (units) in orders
Number of items → Displays the complete item lines summed up over the orders, regardless of the total quantity the positions that have been posted
Click on the legend to hide and show individual curves, thereby the respective position in the legend is displayed crossed out.
Status
Selection Status→ allows a view of the last months by "released", "completed" or "cancelled" orders
Period
Date range selection → The month and year for the desired period to be selected